Baby Girls1 Baby Girls 2 Baby Girls3 Baby Boys Fairies, etc..
---AVAILABLE 'BABIES'---
-**NEW**Silicone Dolls
-----
Custom Orders Terms and Conditions Shipping
Terms and Conditions
-Return Policy-
If you have decided to 'adopt' one of my 'babies'
Congratulaions!
I stand by the quality of my work and offer a 100%satisfaction guarantee with each of my 'babies'.
The initial deposit is completely non-refundable unless upon receipt of the doll there is damage due to shipping. The deposit is also non-refundable or transferrable once sculptas have been chosen etc with regards to custom orders.
All of my 'babies' are shipped with insurance so if your doll is damaged or lost in transit a refund will be issued upon return of th edoll to me, AND when compensation has been received by myself from the insurance claim. All monies will be forwarded to you the customer. If you are not happy with your doll then I offer a refund or a credit for another baby made by myself, for the cost of the doll minus ALL shipping costs (including packaging costs and any customs paid by myself upon return of the doll) and deposit.
I DO send lots of pictures including close-ups of completed doll for your approval before requesting final payment after deposit. ( for custom orders)
If for any reason you need to return your doll you MUST contact me immediately upon receipt, and the return must be made within 7 days.
To avoid penalties the doll must be returned in condition received, in original packaging ( including packing materials) with all items and accessories included. I also require you ship eXpress post fully insured with tracking details which should be forwarded to myself. If there is damage or loss during return shipping and these conditions have not been met, I accept no responsibility.
*** 'Sale' priced babies are 'sales final' babies and are not eligible for return unless damaged or lost in transit. If you are unsure about a sale priced doll please ask before purchasing***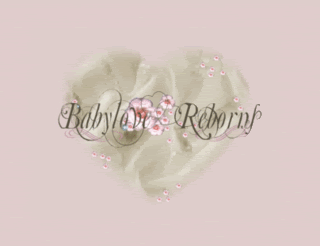 Lay-Away
I do under certain circumstances offer layaway.
If you require this, PLEASE discuss PRIOR to ordering your doll at which time we will work out a schedule for payments.
MY Terms are as Follows..
Depsot must be made to hold the doll. If custom made then in addition to your original deposit I require $100.00 within a week of completion of the doll to hold it for the remainder of the term ( unless payments have been made during the reborning process).
Dolls with a value less than $600.00 must be paid in full including shipping within 3months, and dolls with a value higher than $600.00 must be paid in full within 6months.
If multiple dolls are ordered the time frame is PER doll so if one doll is valued below $600.00 but together they value higher than $600.00 the payments must still be completed within 3months.
NO EXCEPTIONS
Payments will be made in bi-weekly or monthly equal installments over the term. I will invoice you via PayPal on one or two set dates per month ( decided by you) for the term until payments are complete.
Payments must be made within 48 hrs of receipt of invoice.
Missed payments will result in loss of monies paid and also loss of the doll.
Also payments that are not received in specified time will result in forfeit of funds and also doll.
I ship within 2-3 business days of completed payment.
With regards to custom orders and payment dates,....I will notify you of completion dates and invoicing dates, if you KNOW that you will not be available please notify me or make other arrangements for payment to avoid confusion and or disappointment.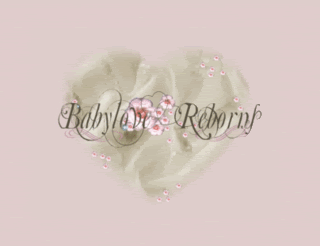 Methods of Payment
ALL PRICES ARE IN US DOLLARS as most o my supplies are purchased and shipped from the States.
I accept payment in the form of PayPal and in SOME cases money order. Please note that if paying with money order that I wait for all funds to clear my bank account before ordering sculpts and supplies. Foreign ( including US bank drafts/money orders) take 15business days to clear after being deposited. Also when paying on completion of doll etc, I will not ship until all funds have cleared. I will make no exceptions in this regard.
I do not accept personal checks under any circumstances.
Payment for custom reborns is expected in full within 2weeks of completion of doll ( unless layaway has been agreed). I will give you a date for completion or custom dolls so please make a note of it as I will send you an email with your invoice and will expect a reply within 7 days. If you may be away or there is another reason that you may not receive my email, please let me know ASAP. If after 2weeks of emailing you I have net received a reply or payment I will list the doll for sale and you will lose your deposit so please have payment ready.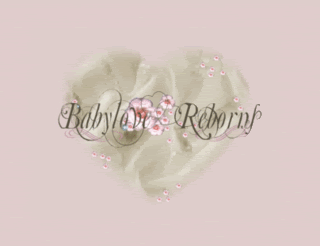 All pictures Property of Kay Dunne/Babylove Reborns
Templates Designed by Kay Dunne/Babylove Reborns