Baby Girls1 Baby Girls 2 Baby Girls3 Baby Boys Fairies, etc..
---AVAILABLE 'BABIES'---
-**NEW** Silicone Babies
Custom Orders Terms and Conditions Shipping
About Me
My name is Kay. I am the wife of a wonderful man and mother to four beautiful children from whom I get a lot of my inspiration and almost all of my joy.
I have always enjoyed doing anything artistic and have enjoyed taking courses in fashion, dressmaking and art in school and college. My interest in doll-making has been a natural progression and began after the birth of my first child...a little girl.She seemed to grow up so fast and I suppose in some way making dolls was a way of capturing some of that youthfulness and innocence and freezing it.
I started making porcelain dolls 17 years ago. About 9 years ago as I was researching molds for my porcelain, I stumbled onto the art of 'Re-borning' and instantly 'fell in love' with it......I have been making reborn dolls ever since, developing and perfecting techniques, and shipping 'babies' all over the world.
I have a passion for this artform and hope that it can be portrayed through my dolls. I hope that you enjoy my site!....Thanks for visiting!,
KayXX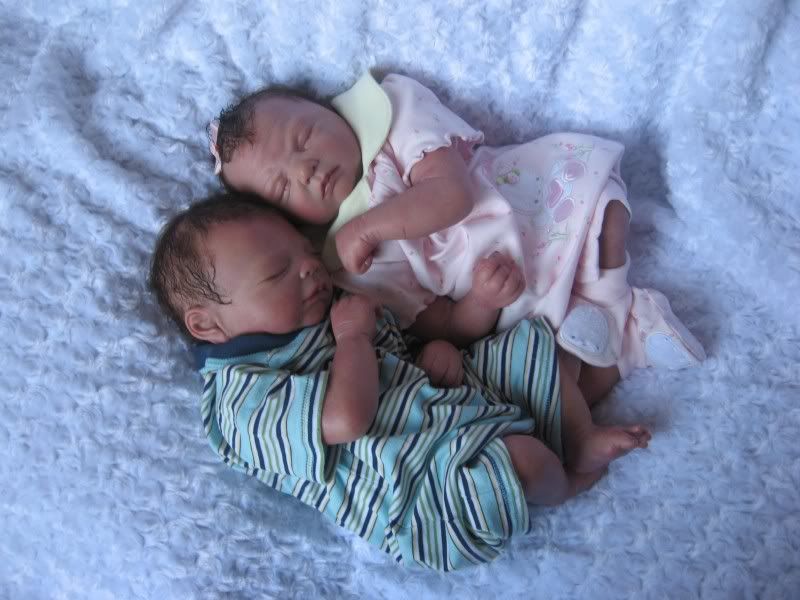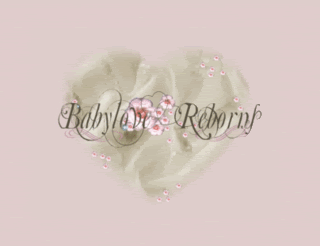 All pictures Property of Kay Dunne/Babylove Reborns
Template tiles courtesy of Waterlily Graghics
Templates Designed by Kay Dunne/Babylove Reborns